Introduction
Guanyu company has over 20 years experiences in the UV Sterilizer area. We have supplyed the high quality UV products for many large and medium miniciple water treatment projects. On the basis of these, our professors, design engineers, operators and standard developers work together to research and develop this new high tech medium pressure UV sterilizer.
The product is suitable for disinfection of water in large and medium drinking water treatment plant,municipal drinking water chemical pollutants removal and dispose the organic matter which is hard to degrade in the industrial waste water treatment area.
The performance of disinfection is reliable and effective, that ensure the safegy of drinking water.
Reactor introduces advanced technology such as computer simulation and computational fluid dynamics simulation. Optimization design was carried out, that make the product a high effect and energy saving type.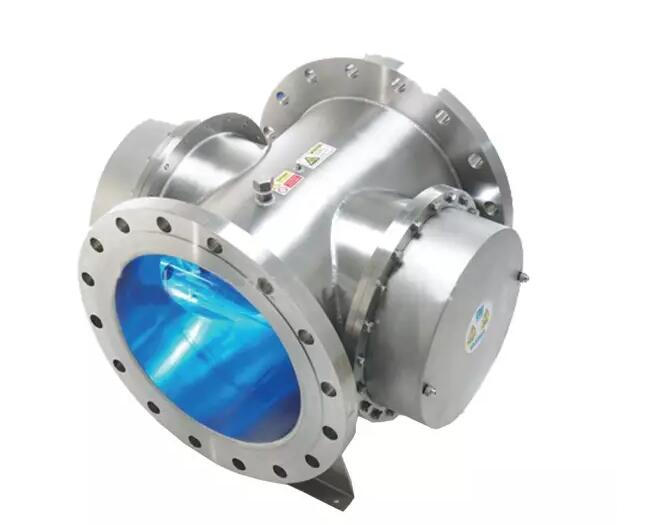 The material is stainless steel 316L
Advanced sensor automatic cleaning technology
Advanced technology of medium voltage lamp
Optional mechanical and chemical automatic online cleaning system, do not need manual maintenance.
The simple design makes the floor area very small and can be installed in a compact or space-constrained place
A number of equipment can operate in parallel or in series way.
Structure
Lamp module: consist of the pressure UV lamp, quartz sleeve, the module body machine structure
Power driving center: consist of the UV lamp power and related electrical equipment, to provide driving power for medium voltage lights
Central control system: consist of the system power control unit and plc control center.
Cleaning system: consist of the drive cylinder, air pump, cleaning parts and cleaning control equipment.
UV intensity sensing and alarm system